What is your sports management backup plan?
For three weeks in the month of October 2011 I am staying in the Mexican City Guadalajara for the Pan American Games 2011. This is the biggest Olympic event of the Pan American continent, with more than 6000 athletes representing 42 countries. There are millions invested and the organization is obviously huge.
Here I am with our Olympic athletes in Mexico. I am the 2nd from left on my knees
I've been attending daily meetings at 7.30am, where the problems of the different delegations are being solved. And I should say that although the organization is succeeding in handling most of the problems, I nevertheless realize that there are two aspects that many organizing committees underestimate:
1. Communication
Once again I realize that being able to communicate is one of the most important aspects. You can have the best ideas in the world, but if you don't have the ability to communicate these to others, you will never see the results. You cannot confide in asking somebody to do something, and then expect it to be done the way you wanted.
You need to delegate, check and recheck.
The traditional communication model of transferring a message from one person to another is outdated. With all the modern communication tools, our communication has drastically changed.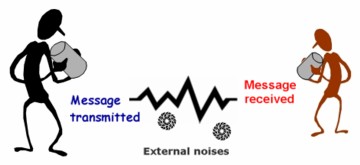 I think that all messages should be communicated at least in two different ways. So if you send an email, give the person a call or just send a text message. And if you're in a meeting attending problems, follow up to see whether the problems were solved.
2. A backup plan
There will always be unexpected situations in each and every (sports) event. It is impossible to prepare for all of these situations, but some of them need to be taken into consideration. The most obvious one is the weather. How will you handle rain? Are you prepared for sick athletes? Did you think of food poisoning delayed flights/trains or even car accidents?
My recommendation is to have backup plans and emergency plans. Categorize the possible situations between these plans, and have also some people (volunteers or not) ready to step in, in case you need them.
The bigger the sports event, the more complex and challenging it is. Everything should be focused on servicing the athletes, to give them unforgettable memories.
3. Evaluate and report
One of the less used management tools is the evaluation or debriefing of sports events. Normally people are so relieved that the organization has ended (successfully or not) that it stays with that. The evaluation however is utmost important for the next event. All persons involved in the sports event should have the possibility to voice their opinion, and it is the easiest way to have an online evaluation, which generates the results automatically. It is also best to have such an evaluation prepared before the event.
The most important part of any (sports) organization is to PREPARE, PREPARE and PREPARE. A wise men once said "Failure to prepare is preparing to fail"